Can I Get My CDL Without Going to School?
Cathy Waid | May 24, 2019 |
Can I Get My CDL Without Going to School?
If you're thinking about getting a commercial driver's license, you've probably wondered how to get a CDL without going to driving school. The answer is it's possible to get your CDL, but it will be extremely difficult to get a job without a certificate of completion from a recognized truck driving school.
Going to the right truck driving school increases your ability to get hired when applying for truck driver jobs because you have the nation's best instructors' combined experience to back you up. When you go to a substandard CDL school or don't go to a school at all, you lose all that credibility.
In this blog post, we'll discuss why going to school is important if you're looking to launch a new career as a truck driver.
Going to School to Get a CDL
You can get a CDL without going to school, but your chances of finding a stable position and being hired by a reputable company are going to be slim at best. Most companies, especially those looking to develop long, stable working relationships, will not hire new drivers who do not meet a minimum of 160 classroom hours taken through a qualified training school.
Though these training hours are not part of the Department of Transportation's requirements for a CDL, many employers, especially larger trucking companies, will not hire anyone without training hours from a recognized CDL school. This restriction particularly affects new drivers, which is why most sources do not recommend getting a CDL without going to school.
Reputable carriers are not looking for drivers who meet the bare minimum. In many ways, finding the cheapest and easiest route to a CDL doesn't reflect kindly on an application.
Companies want drivers who show they care enough to do things right. When you invest your money into a good school, work hard while you're there, and have the school's endorsement after leaving, you make an incredible first impression with prospective employment companies.
So, if you are wondering if it is possible to get a good truck driving job without going to school, or if you are wondering how to get a CDL without going to school, continue reading to learn more about what truck driver employers look for.
How to Get a CDL Without Going to School, the Downside
Truck driving school can feel time-consuming and costly for some, so you may be wondering how to get a CDL without going to school. For individuals looking to make a career change or to start a career in the driving industry, getting started can seem daunting. The costs associated with earning a CDL may even steer you away from attending a truck driving program.
It is important to understand that the fundamental skills and knowledge you will learn at a truck driving school will not only prepare you to pass the CDL test, but those skills will also set you up for a successful, lengthy career as a truck driver. When beginning a career in truck driving, it is not a smart idea to choose the quick and cheap route to earning your CDL.
If you're thinking "how to get a CDL without going to school?", you might be considering getting private one-on-one instruction from a friend who is a truck driver or just practicing and studying on your own. Unfortunately, while you may be able to get your CDL, future employers want a stamp of approval from a well-regarded trucking school before offering you a job. A certificate from trucking school in addition to your CDL will let companies know that your skills are up to par with other graduates from the program.
In the long run, deciding to get a CDL without going to school can be more costly because the choice will greatly affect your ability to get hired and reduce your earning potential as a truck driver.
Employers and State DMVs Looking for CDLs & Training Schools
Although many future truck drivers may think about how to get a CDL without going to school, this strategy defeats the entire purpose of the license because the majority of carriers and employers will require candidates to have successfully graduated from a truck driving school. They will also know the difference between reputable schools and low-quality programs.
In addition, most state DMVs will require commercial driving experience through a training program with a certain number of hours of behind-the-wheel experience in order to pass your CDL exam. In short, very few commercial carriers will find candidates lacking in training school experience as quality applicants in the hiring process. Instead, employers will look to see if candidates have learned proper road operations, technical vehicle-trailer systems, and all the regulations listed by the Federal Motor Carrier Safety Administration (FMCSA).
Getting a CDL is just the start. Gaining the proper education, CDL school prep, and experience is just as valuable. There are many online schools, but no program without practical behind-the-wheel experience with the assistance of a seasoned, veteran truck driver is going to adequately equip you for a successful career.
What Will I Learn at Truck Driving School?
Driving a commercial motor vehicle (CMV) is a skill, and truck driving school makes sure that you know everything you need to before hitting the road. If you've wondered, "how to get a CDL without going to school?", you should pay close attention to all the benefits of attending a truck driving school program.
In TDI's Class A CDL course, you'll learn how to operate tanker vehicles, livestock carriers, dump trucks, passenger vans, hazmat vehicles, and buses, preparing you for a wide range of careers. You'll be taught everything you need to know to pass your CDL exam, including how to properly drive a large truck and all of the trucking laws enforced by the FMCSA. TDI's certification also includes instruction on air brakes, lessons on log books and map reading, and information about pre-trip inspections—in addition to extensive driving range experience.
At a high-quality truck driving school like TDI, students also learn the skills every truck driver needs off-the-road.
These skills include understanding the paperwork, time management, and communication skills you keep track of while you're on the job. Since the industry standards are continually changing and shifting, it can be challenging to learn the current non-driving skills you need to get a truck driving job.
As you can see, there's much more that goes into truck driving than merely picking up freight and delivering it to its destination.
A Better Option Than Getting a CDL Without School
The upfront costs associated with attending a training school may steer some away from pursuing a rich career in truck driving. But instead of wondering what CDL school costs, or if there is a way to get a CDL without having to pay any training school—ask is it worth it to attend a training school?
The true cost of a training school is not defined by the financial cost. Instead, think about the proper education, preparation, and expertise you will be able to develop and how those gained skills can set you up for success in a future CDL job.
In this way, the money you spend on tuition for a qualified and respected truck driving school is an investment in your future.
Yes, technically, any person can try to find online classes or study on their own in order to get a CDL without going to school. However, even if those looking to take that route do earn their CDL, their chances of finding a reputable carrier and employer are marginal to none.
Imagine having acquired a CDL and then found a job with an employer who does not require the criteria for having attended an established CDL school. What then? Consider yourself just starting out a career in this situation and falling into a risk or situation that could compromise your driving record or employment history as a result of lack of education, training, and hands-on experience. You would be putting yourself and others on the road in danger by trying to get a CDL without going to school.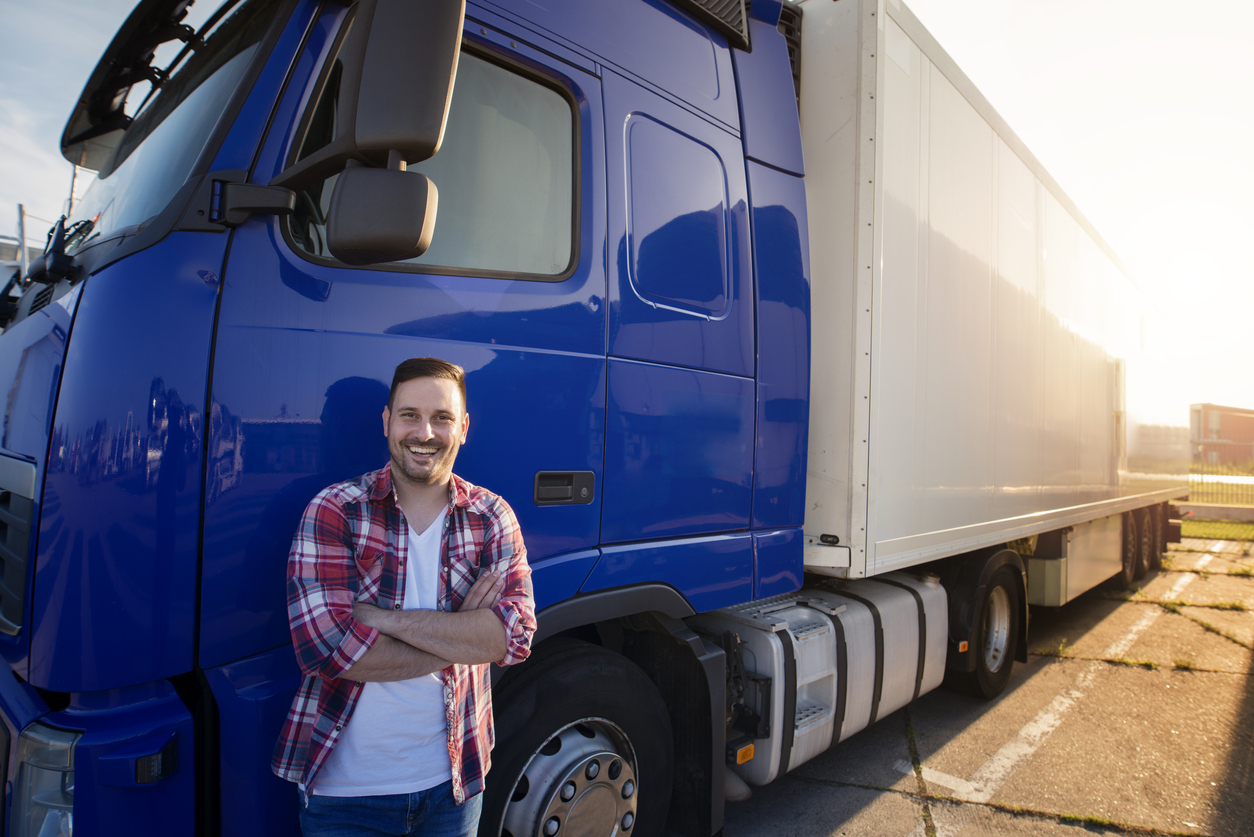 Get Started with Truck Driving School
So, can you get your CDL without going to school? Of course. However, it dramatically decreases your chances of finding a worthwhile career in transportation.
When you're ready to make the jump, TDI is the nation's leading truck driving school. Continue reading to learn why that is.
At TDI, you can get started with as little as $225 out of pocket!
Our program offers many resources for financial aid. Everything from Carrier Reimbursement to scholarships to military/GI Bill benefits. At TDI, your upfront out-of-pocket cost will be approximately $200–300, depending on whether you require lodging near one of our 11 locations across the country.
Other truck driving schools will cost anywhere between $3,000 to $7,000. In addition, most truck lines will help with the remaining balance you owe through their tuition assistance programs. Even with the low cost of tuition, there are still several options available for covering the costs of CDL training, including career education funding and employer tuition assistance.
Getting your CDL through Truck Driver Institute is not only an affordable option, but a smart choice. Unlike other options, TDI does not require an applicant to sign any lengthy contracts limiting your career choices. With a 90% CDL job placement rate, professionals and teachers at our institution will work with students individually to make sure students find the right job.
Unlike other programs, TDI wants you to meet your driving goals, no matter what industry or type of vehicle. Instead, TDI is focused on developing relationships between experienced drivers and students seeking to start a long, fruitful career in truck driving. Safety, quality, and longevity are values every TDI instructor seeks to instill in the training program.
Plus, TDI works with over 20+ professional carriers who actively seek out TDI graduates so that you can find a job right after graduation! Once you're accepted to TDI, you will already have been pre-screened based on our employment partners' requirements so companies will already know that you are qualified to work in the trucking industry. Nearly all of our program participants accept job offers before they even finish their training, and if you don't, we offer continuing placement services to all TDI graduates.
If you're ready to get started or have any questions about our renowned three-week driving school, call us and we'll be happy to help.
How Long Does it Take to Get Your CDL at TDI?
If you're concerned with how long it would take to get your CDL with TDI, worry no more! Truck driving school with TDI only takes three weeks or 15 days. Each week is designed to pack in as much high-quality instruction as possible, meaning not a single cent of your tuition gets wasted. 
Week One is the course's classroom portion, teaching you everything you need to know to complete the written CDL exam and get your permit. Week Two takes place behind the wheel on our private driving range. There, you'll learn simple maneuvers and essential maintenance for your rig. In Week Three, you'll take your newfound skills to the road and learn advanced driving techniques.
At the end of your three weeks with Truck Driver Institute, you'll take your driving exam and earn your full commercial driver's license.
An exciting, adventurous career in the trucking industry is just around the bend.
Get your Class A CDL in our friendly, supportive CDL training program. TRAIN with experienced instructors – multiple good-paying, secure job choices with benefits available for eligible graduates.
EARN $700 – $1000+ / week to start as a truck driver. Get started today by calling us or filling out the form below. We look forward to hearing from you!