Plenty of CDL Driving Jobs are Available, but the Right Kind of Job Training is Crucial to Your Success.
TDI | June 15, 2016 |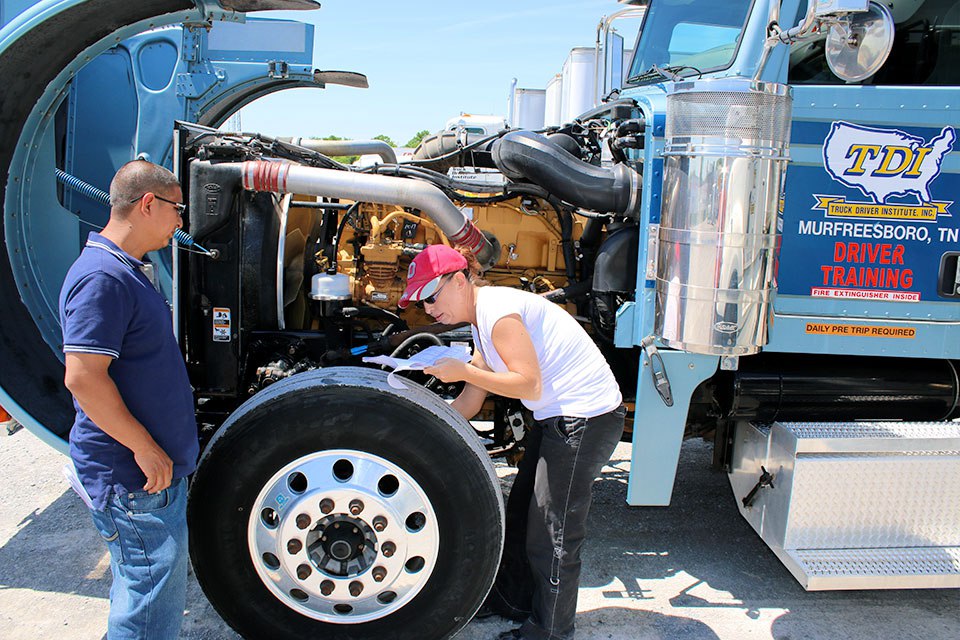 Commercial trucks are part of the American landscape. Drivers on the road probably don't notice the difference in truck traffic. However for those paying attention, there are actually thousands of more trucks on the road today that there were even a year ago. That's because the commercial truck industry is experiencing rapid growth.
There are large numbers of commercial truck driver jobs available today in almost every part of the country. But that doesn't mean getting a job in this exploding industry is easy. Becoming a professional truck driver today takes the proper job training. With the right kind of CDL training a person can find themselves in a great long-term career as a commercial truck driver.
So, What Kind of Job Training is Required to Get Your CDL License?
The first step to becoming a professional commercial truck driver is getting the right license. A CDL is a Commercial Driver's License and it's required to operate a commercial truck, or a vehicle over 26,001 pounds, or a combination truck and trailer that weight or more.
However, having a Commercial Driver's License is only the first step. The biggest and best carriers across the nation are looking for much more from the drivers they hire. Truck carriers want drivers that have solid history of driving experience. Or they want drivers who have recently completed a well-respected truck driver training program.
Responsible commercial carriers just can't afford to risk putting a rookie driver into a truck hauling freight without proven driving experience or recent training at a CDL school they know and trust.
Truck Driver Institute Gives Our CDL Student Drivers a Competitive Advantage in 3 Very Important Ways:
We teach you the necessary driving skills and safety skills that today's commercial truck carriers are looking for.
We help you get your commercial drivers license in as little as 3 weeks.
You have a choice of carriers to drive for. We assist you with job placement before, during, and after your CDL job training.
As a result, the overwhelming majority of our CDL job training graduates — in fact 93% of them — have job offers already lined up before they even complete our 3-week program. And, you will learn to drive big trucks with confidence.
---
Find Out More About Truck Driver Institute's CDL Job Training Programs Today!
Get Started
Get your Class A CDL in our friendly, supportive CDL training program. TRAIN with experienced instructors – multiple good-paying, secure job choices with benefits available for eligible graduates. EARN $700 – $1000+ / week to start as a truck driver. Get started today by filling out the form below. We look forward to hearing from you!