What Are Opportunities for Advancement in Truck Driving?
TDI | December 15, 2020 |
If you're looking to make a career out of truck driving, you may be asking yourself, "Is it hard to find a trucking job?" You may be pleasantly surprised to learn that truck drivers are in demand all over the country, so finding a trucking job that's a good fit may be less difficult than you imagine. Read on for some tips for finding a job in the trucking industry.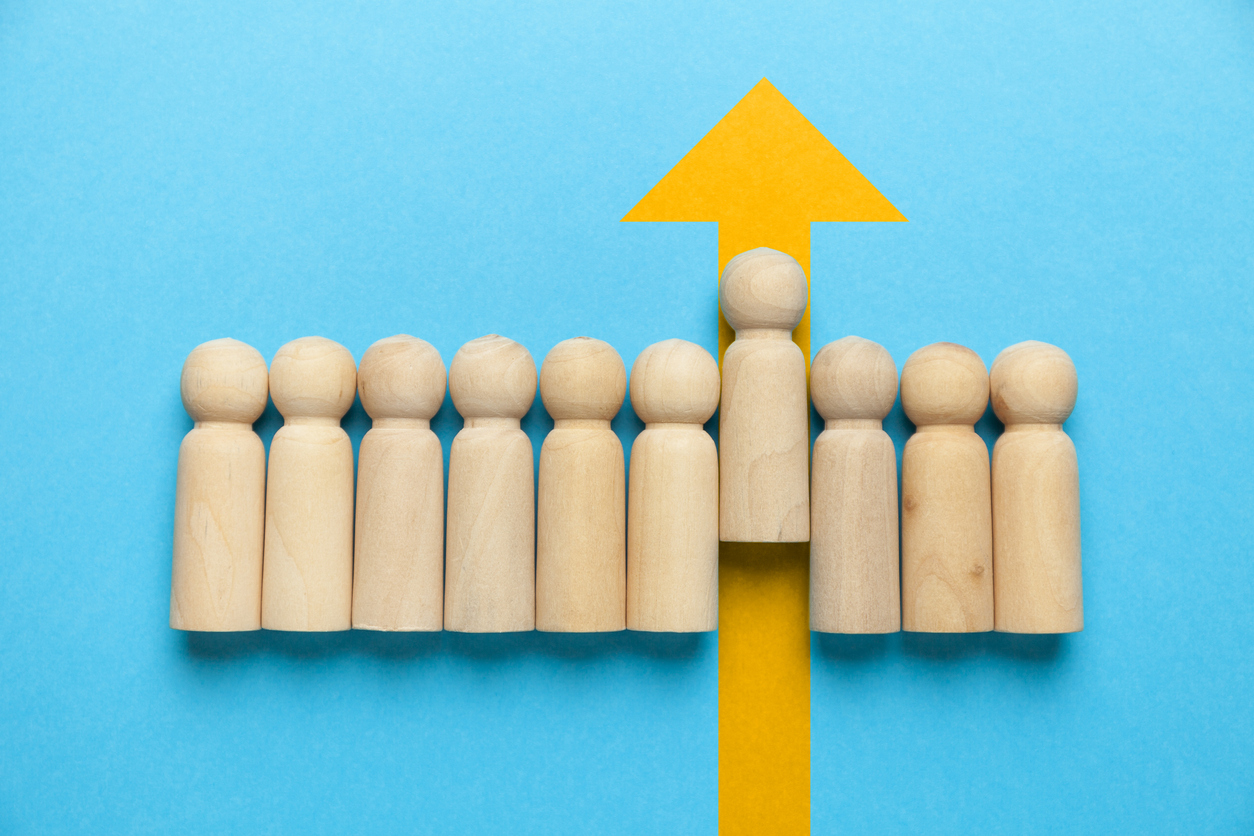 The truth is that there are plenty of opportunities for career advancement in truck driving, including:
Additional trucking education 
Teaching opportunities for experienced drivers
Management and supervisory roles
Becoming an owner-operator
The many opportunities for advancement in truck driving shows how flexible and stable of a career path trucking can be! With the current shortage of truck drivers in America, truck drivers are needed now more than ever. However, the trucking industry loves to Keep reading to learn more about advancement in truck driving and how Truck Driver Institute can set you up for success in the trucking industry.
Additional Trucking Education
Did you know that there are different classifications of truck drivers that require different licenses and certifications? While a Class A CDL is the base-level license for any commercial trucker, earning a Class B CDL can open the door to brand new work opportunities at the regional and local level. Earning a Class B CDL allows you to work local and regional commercial driving jobs such as:
School bus driver
Delivery driver
Highway maintenance technician
Courier
The Class B CDL is also necessary for the operation of some technical equipment in the construction industry. For example, dump trucks and concrete mixers require drivers to have this license. Adding a Class B CDL to your resume can boost your chances of career advancement in trucking or other trade industries. 
Earning this additional CDL can also show potential employers that you have a wide range of trucking knowledge and skills, which will set you apart in the trucking job market. Many supervisors and managers within the trucking industry hold these licenses, demonstrating their experience in the field. 
If long-haul routes do not fit your career needs, or you're hoping to fulfill a specific niche within the industry, additional trucking education opens exciting opportunities for career advancement in truck driving.
Teaching Opportunities for Experienced Drivers
Truck driving is an exciting career that allows drivers to earn real money while travelling the country. However, you may wonder if there are paths to advancement for truck drivers who decide that their behind the wheel is up. 
That's where teaching opportunities for experienced truck drivers come in. As a truck driving educator, you can:
Share your industry knowledge and experience in a meaningful way
Continue your career in the trucking industry while off the road
Add valuable teaching experience to your resume if you ever return to the trucking job market
Every state has varying requirements for becoming a truck driving instructor. However, most states require the following from trucking instructors:
A Class A CDL
Must be at least 21 years of age
Must have at least 3 years of Class A CDL driving experience 
A professional driving record that demonstrates safety and care while on the road (the requirements for this vary by state)
Additional training for becoming a commercial driving instructor in your state
Becoming a CDL educator allows veteran truck drivers the opportunity to apply their skills to the training of America's next generation of drivers. There are many truck driving instructor opportunities out there: for example, Truck Driving Institute is currently seeking out Class A CDL instructors at our various campuses across the country!
Management and Supervisory Roles
Truck driving requires a lot of coordination and communication between drivers, carriers, and suppliers. But who is in charge of all of this important coordination and planning? TTrucking managers and supervisors work hard to plan, coordinate, and supervise truckers so that their deliveries can happen successfully.
Some of the important duties that trucking managers and supervisors are responsible for include:
Auditing driver and delivery logs for patterns, issues, and ways to improve their drivers' performance
Supervising drivers while on their routes, and serving as the drivers' first point of communication for check-ins and emergencies
Ensuring the success of their fleet's operations and delivery goals
Because truck driving is such a unique industry, opportunities for managerial and supervisory positions are a great chance for career advancement for truck drivers. Like teaching, management roles in the trucking industry allow experienced drivers to advance their careers while off the road. Management and supervisory positions also offer great salaries and benefits: on average, transportation supervisors can earn anywhere from $55,000-$74,000 a year. 
More often than not, trucking managers and supervisors are experienced truck drivers who have demonstrated excellent leadership and loyalty throughout their trucking career. If you're a veteran trucker looking to continue your career in an advanced leadership position, you should definitely consider applying for open managerial or supervisory roles with your carrier company. 
Becoming an Owner-Operator
Today, there are many great carrier companies for truck drivers to work for. But another popular employment path for truck drivers is becoming an owner-operator. As an owner-operator, you would work with trucking companies as an independent business owner who owns or leases their own truck. Two of the key benefits of pursuing your truck driving career as an owner-operator include:
Potential for higher earnings
While owner operators have more expenses for equipment and truck maintenance, and must also take out funds for tax purposes, there's also room to make great money. On average, owner-operators can earn anywhere from $75,000-$150,000 a year.
Greater independence
As an owner-operator, you are an independent worker who makes the business decisions that will impact your career. Owner-operators decide what freight the haul, the companies that they'll drive for, what routes to take, and more. 
For truckers looking for an independent pathway to career advancement, becoming an owner-operator may be a great next step.
Career Advancement for Truck Drivers with Truck Driver Institute
Since 1973, Truck Driver Institute has been placing America's truckers with some of the best carrier companies in the industry. With over 11 campuses across the country, TDI gets America's drivers on the road with the skills and knowledge they need to be successful and advance in their trucking career. Looking for career advancement for truck drivers? TDI is currently seeking out Class A CDL instructors to join our amazing team of trucking educators. Get in touch with TDI today by visiting our online contact form or by calling us at (800) 847-7364.
Get Started
Get your Class A CDL in our friendly, supportive CDL training program. TRAIN with experienced instructors – multiple good-paying, secure job choices with benefits available for eligible graduates. EARN $700 – $1000+ / week to start as a truck driver. Get started today by filling out the form below. We look forward to hearing from you!